Voice is a combination of the language we choose, the tone we use, and the way we thoughtfully construct copy to communicate our messages. Essentially, it's how we share our story. Voice is one of the primary ways our audiences can connect and identify with the FFA brand.
The creative platform translates the message map with a more emotional appeal. It communicates not only what we do, but also the attitude with which we do it. It elevates our strengths, inspires our messaging and voice, and identifies what our audiences can expect from us. It inspires the look, feel, and tone of our communications. Ultimately, the creative platform forms the basis of our brand's unique identity.
Breakdown
The breakdown below outlines how the creative platform directly connects to our messaging map, personality, and positioning.
We are students of the land. This land has taught us that the best way to learn is to do. That we are only as strong as our communities. That integrity and responsibility must be mutual, and that the smartest answers often come from the simplest beginnings.
The values of FFA are what make us, and our students, stand out. We are led by our morals and committed to doing the right thing.
And while there are many ways to lead, the FFA way stands out. Through FFA, we transform into ourselves; the natural-born leaders, modern-day creators, and dedicated seekers of the 21st century.
We fuel personal and professional development — meaning that our students become influential leaders, but they also become the truest versions of themselves.
We practice now so we can become what the world needs next. We study the science of life and nature in order to grow. We use technology to improve medicine and strengthen businesses.
The root of Agricultural Education and FFA is our educational offer. We lean into both modern and traditional ways of thinking, to teach the next generation how to solve problems for agriculture and beyond.
We rethink traditions in order to create food safety for decades to come. And we respect our earth as much as we respect each other. We are students of our past, called to solve for today, so that we may lead for the future for all. We are FFA.
This line brings us to a close by honoring FFA's rich history and all that our ancestors worked for, while making a commitment to provide for future generations.
Voice is more than what we say—it's how we say it. It's the combination of the tone we use, the language we choose, and the way we put sentences together. And it's one of the primary ways our audiences can connect and identify with our brand. Familiarize yourself with the brand's personality, then use the ideas below as you create content.
Three things to aim for
Be bold, but not brazen.
We are confident, but not aggressive. We aren't afraid to tell people what we do well, but our copy should always feel warm and inclusive.
Show don't tell.
Whenever possible, give concrete examples. It's always more powerful to show experiences through storytelling and first-person narratives.
Stay positive.
When discussing how we're different from other organizations, show the tangible benefits gained by engaging with FFA. Emphasize specific positive examples as much as possible.
---
Three things to avoid
Skip the tagline.
It's tempting to rely on the same phrases over and over when communicating, but we don't want to be limited by only a few ideas. Keep it fresh, and don't hesitate to be more specific when necessary.
Stay away from clichés.
Don't rely on predictable phrases and tired jargon to express your idea. Instead, pursue language that feels new and will make your readers respond to what you write.
Avoid mediocrity.
We confidently express who we are and what we stand for. We don't pretend to be anything we're not. We always stay true to ourselves.
To bring our brand to life, we've established a few ways to help you create compelling copy. With each technique, make sure you're connecting the message to the brand strategy.
These frameworks are most successful in medium-to-long-form settings, where the reader has time to engage. Ideal situations might be creating a print piece or capturing a story for social media.
While these techniques are a great place to start, remember that they're just that: a start. Expand the language as you become more comfortable, relying on the narrative to inspire you in new and evolved ways.
Headline Construction
___________ for all. 
Usage
This framework sets us up to address the wide reach of FFA. Use it when you're communicating how we're making progress in areas that affect society as a whole.

Examples
Food for all.
FFA is committed to equipping tomorrow's leaders with the necessary tools to secure food, fuel, and fiber resources for generations to come.
Farming for all.
Farming in metro areas has its own unique challenges, but our members aren't held back by their environments.
*If the first letters of the words in this headline spell "FFA," great! If not, that's okay, too.
---
Headline Construction
Students of __________.
Usage
Use this framework when you're highlighting the successes and outcome stories of our student members and alumni.
Examples
Students of the land.
Most of our curriculum takes place outside. We touch the dirt, pay attention to the weather, and watch the way the animals move, because we understand that farming should work with nature, not against it.
Students of STEM.
The future of our world depends on bringing science and agriculture together. That's why our best and brightest are heading to Washington, D.C. to lobby on behalf of a new law that would bring more tech into our schools.
---
Headline Construction
Solving for __________.
Usage
Consider using this framework when you're focusing on a specific area that FFA is dedicated to, in order to drive home the value of the organization's impact.
Examples
Solving for clean water.
Our students understand the alarming rate at which our clean water is being polluted. So this year, our biggest initiative is to help restore and maintain our state's wetlands.
Students of homelessness.
When one local FFA chapter learned of the homelessness problem in its community, members took action: raising money for local shelters, holding coat drives at grocery stores, and bringing meals to those who were going without.
Help readers feel more connected to the FFA story by creating smart, compelling content. Here are a few tips to keep in mind as you write.
Make it personal.
Back up your statements with proof points. Include real, honest stories of the work we're doing.
Make it easy to read and relate to.
Vary the cadence of your writing. Mix short sentences with longer ones to avoid a repetitive feel. Check for rhythm and flow by reading aloud. Don't be afraid to write like we speak.
Make it clear and powerful.
Focus on the point you're trying to make. Every communication can't contain every detail, so highlight what's most important. Use bold, direct statements to capture attention, and get to the purpose of your communication as quickly as possible.
Make headlines work harder.
A headline should be more than just a label for the topic we're talking about. Since it may be the only thing our audience reads as they scan the copy, make sure it's interesting and informative.
Make it motivational.
Give the audience a clear call to action, so they know exactly what you want them to do (or know, or feel) with the information.
Many of our audiences communicate through one of the four main social media channels. It's important to keep in mind how various demographics interact with these different channels, and how this behavior translates to engagement with our brand. On this page are some high-level practices to consider so that the appropriate content, crafted in the right manner, reaches our audiences effectively.
Twitter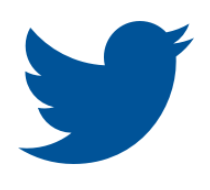 How to Use It
Tweet live-event updates, engage one on one with the community, and seek out and engage with the FFA community.
User Demographics and Successful Content
Current Members
Answer questions about upcoming events and share newsworthy updates
Organization Leaders
Share organization news
Peers and Experts
Share organization news
Prospective Members
Retweet key moments, share info about the FFA experience
Supporters
Share news and big achievements
Copy Approach

Image Production Value

Facebook
How to Use It
Share news, updates, photos, and videos that highlight FFA's community.
User Demographics and Successful Content
Prospective Partners and Donors
Member outcomes and success stories with visual content, events, and traditions
Parents
Member success stories with visual content (videos are best) and fun traditions
Copy Approach


Image Production Value

Instagram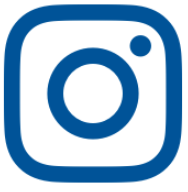 How to Use It
Post "in-the-moment" or "behind-the-scenes" photos and videos that give a sense of the FFA experience.
User Demographics and Successful Content
Prospective and Current Members
FFA life, member highlights, success stories, and uniquely FFA experiences
Current Members
The FFA experience, member takeovers, quizzes, beautiful pictures, fun videos, and success stories
Copy Approach

Image Production Value

Instagram Stories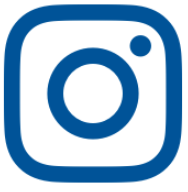 How to Use It
Post visually striking "in-the-moment" photos and videos that give a sense of the FFA experience.
User Demographics and Successful Content
Prospective and Current Members
Key moments, points of pride, and unique FFA events
Copy Approach

Image Production Value